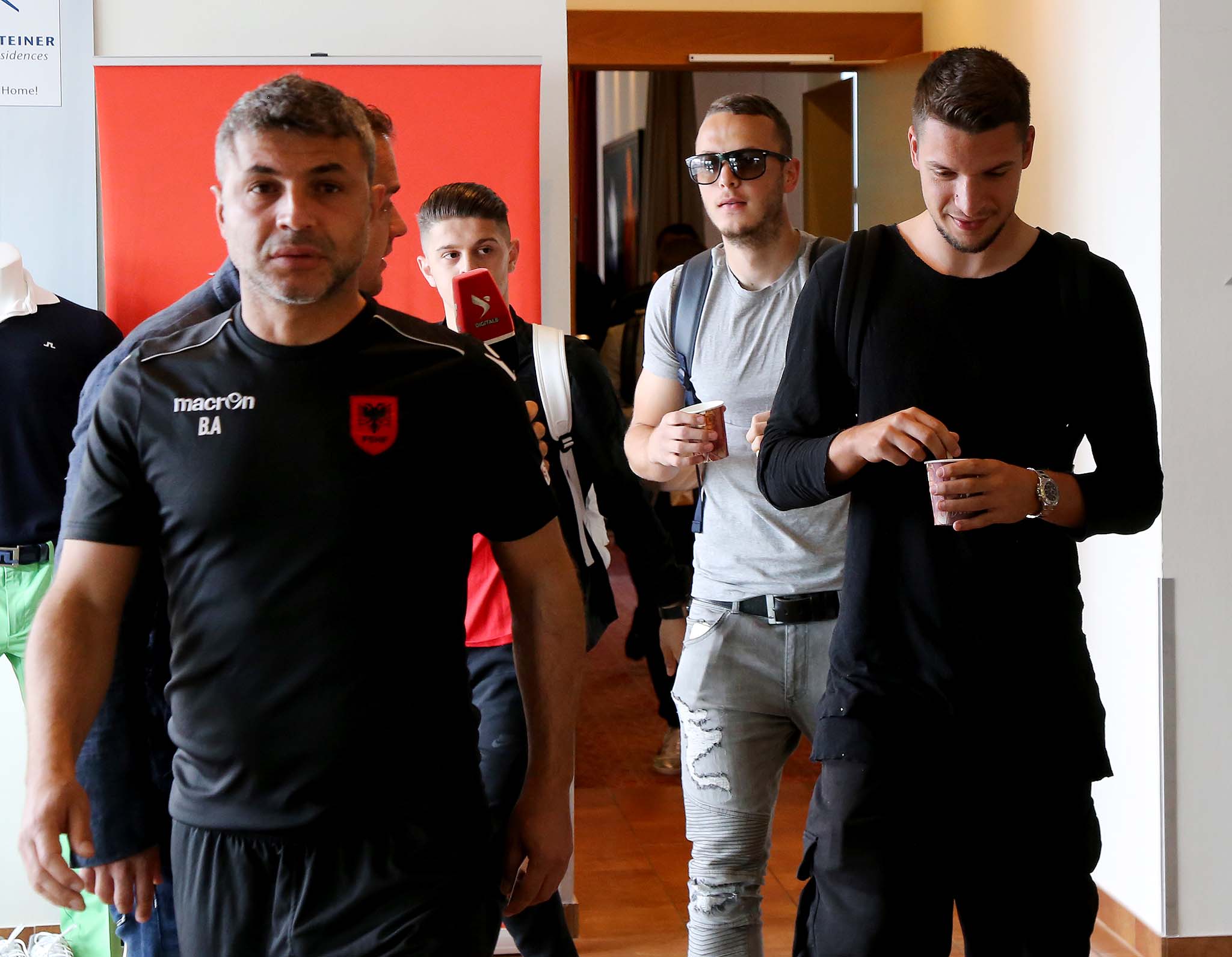 4 players leave the Red&Black residence
Berat Gjimshiti, Milot Rashica, Herolind Shala and Amir Abrashi left the training camp , this morning. The four footballers that were  called by the coach Gianni de Biasi , departed on their destinations , from Vienna.  At 07:30 they were accompanied by the manager of the team Alban Bushi and the assistant coach Erjon Bogdani. The former players of the national team , that today are on leading positions of the team , wished a safe journey to the footballers. '' It was a special moment , for me and for Bogdani. I understand the feeling of the boys , and what they are going through this very moment. These moments are part of football. They are part of the national team and in the future they will have the chance to show their values''- declared for the official website of the Albanian Football Association , the manager of the team , Alban Bushi.
Meanwhile , the all-time scorer for the national team of Albania , Erjon Bogdani declared : '' I understand their feeling. They are four talented players with a bright future ahead. The national team is proud for them and their contribution'' underlined Bogdani for the official web page of Albanian Football Association.