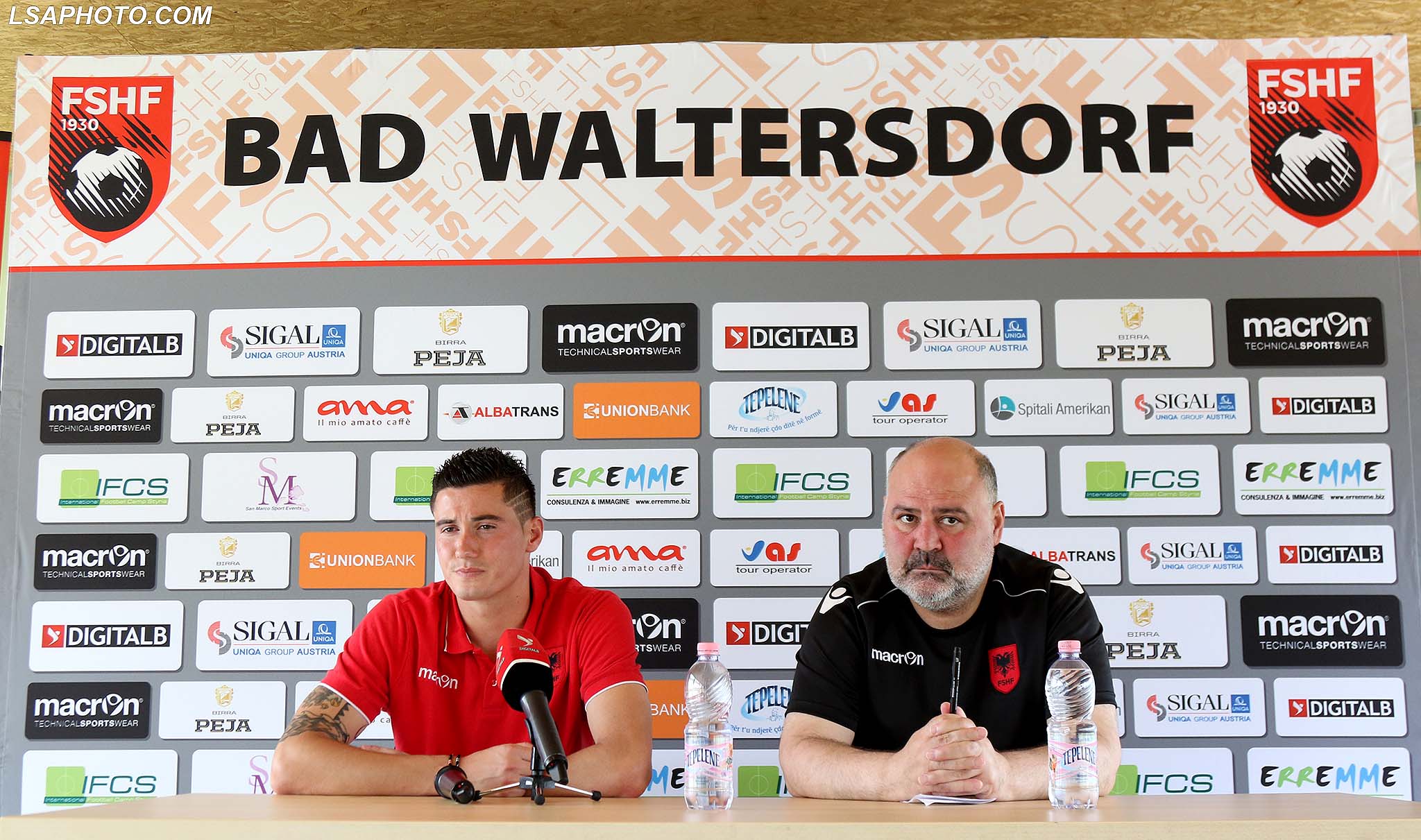 Conference nr4 : Xhaka and Roshi
Taulant Xhaka and Odise Roshi were the football players that gave a press conference organized in the sports center Bad Wasterdorf , in Austria. At 12;00 they responded to the questions of the journalists. ''Our group has difficult teams and I would single out the team of France.  We are here to prepare ourselves and give our best '' – underlined the midfielder of Basel.  He also spoke about himself and the preparations of this period. '' I've reached 70% of my form. I'm working hard in order to get my maximal shape for the beginning of the European championship.
Meanwhile , for Odise Roshi , these days are full of intensive work and utmost concentration. '' I think only for EURO 2016 and I'm giving the best to be on top form.  We have a very good team spirit and for that I'm the protagonist , jokes Roshi.  He declared that the group is difficult , and doesn't forget to add : ''football is unpredictable. We have our chance. If we play like we did during the qualification phase , nothing is impossible'', said Odise Roshi.