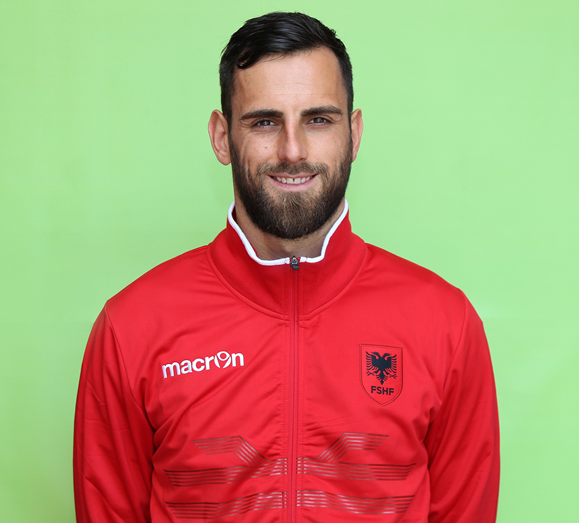 Mërgim Mavraj
Born: 9th of June 1986 (age 30), Hanau, Germany
Height: 1,90 m
Weight: 84 kg
Club:  1. FC Köln
Position: defender
Foot: left
Interview:
How do you feel about the Albanian National football team playing in the European Championships 2016?
 I felt happiness, I felt a different way of happiness I ever felt before. I knew, that it meant more!
It is the first participation for the Albanian Team in the European Championships. What do you think about this historic chance?
It is really a big chance and we have nothing to loose. No matter what happens, it will be a great experience for me, fort he team and fort he whole Albanian population!
When did you first get in touch with football? When did you start playing as a professional football player?
I started playing when I was about 10 years old. It was not planned at all. It was just for having fun. At that moment I wanted to become a police officer. But God meant me to become a player. I started my career at the age of 20.
Looking back, which advice would you give a young Albanian football player?
 If you want to be a player you have to taste und to feel the sensational emotions you can only have when you play!
What are your personal expectations and goals for the Euro 2016?
We want to surprise, we want to show to Europe that we worked and improved a lot.
Which team is your favourite in the European Championships 2016?
The best, and we will do our best!