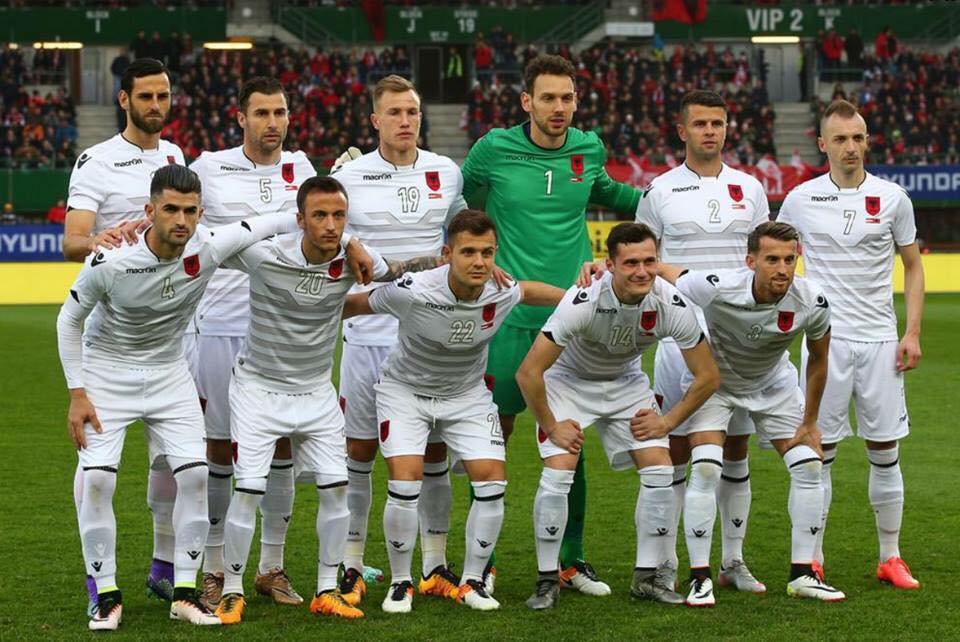 ''SRF'' television , a documentary for Albania
With the finals of the European coming closer , the international media continue to talk about the achievement of Albania , the group, the coach and their qualities , especially the desire and passion of Albanians. Lorik Cana is the ''identity '' of the Red&Blacks , and for ''France Football'' he is ranked 33 in the list of 50 most expected players of France 2016. In an interview for the Swiss television ''SFR'' Cana said that Albanians are prepared for the European and have their big ambitions.
Asked about the Albania's presentation in this tournament , the captain declared that the national team will speak with the ''language of the eagle''. The qualification in the European championship was a dream for us. I've been waiting 13 years for this. It was pure passion and love when the referee concluded the match against Armenia''- declared the captain of the Albanian National team, Lorik Cana.
''SRF'' also made a documentary for the Albanian national team , led by the Italian coach Gianni De Biasi , that for the first time was qualified in the European championship. Protagonist in this documentary are the coach Gianni De Biasi and the striker Sokol Cikalleshi.
Afterwards it is shown the difficult journey for qualification , the first away victory 1-0 against Portugal and the last one 3-0 against Armenia in Jerevan. Coach De Biasi stressed that nothing is impossible and thhe team believed the entire time. At the end of the documentary , are mentioned the matches of the European , against Switzerland , France and Romania.
According to SRF , Albania has improved its technical parameters and the group plays a modern football, tactically disciplined and confident , that makes it a devoting team and very dangerous for the opponents at the European. The match Albania-Switzerland will be played on 11 June in Lens , and will be one of the most interesting fixtures of this European , because half of the players of Switzerland are of Albanian origin.
One response to "''SRF'' television , a documentary for Albania"